In today's update, we're going to look at two of the Bosch mitre saw range. Bosch are one of the biggest and most popular manufacturers of power tools, so they're work looking into whenever you're looking to improve your range of tools, or replace old or broken machines.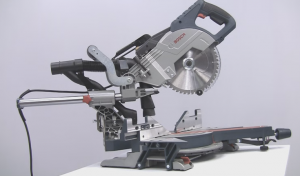 GCM 8 SJL
Let's take a look at the GCM 8 SJL first, a very popular choice from the Bosch mitre saw range with a wide range of versatile angles and super wide cut:
In summary, this is a great budget product which is hard wearing and perfect for most home uses. While most tradesmen will opt for something a little more heavy duty, the GCM 8 SJL is a good contender for home use for garage DIY enthusiasts.
You can read an in depth Bosch GCM 8s review at mitresawzone.com.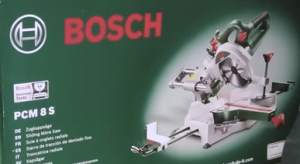 PCM 8S
And now, the PCM 8 S Mitre saw, Bosch's largest mitre saw product. It's a well built and heavy static saw. It includes a passive dust collection bank for keeping the work area tidy. It's much more suited to frequent use than the GCM 8 SJL, so will be a better choice for joiners and carpenters.
As with the GCM 8 SJL, there's also a PCM 8 S review at mitresawzone.com too.
Both of these products are precision cutting tools. We highly recommend that you pay close attention to the videos and watch them in their entirety in order to fully familiarise yourself with what is on offer for all your cutting needs.
Safety is an important aspect when using any tools, especially power tools such as mitre saws. Always read the instruction books carefully as different models operate in different ways and have their own health and safety considerations. As a premier supplier, Bosch include a wide range of safety features, including guards to keep you away from blades spinning at high speed.