Do you love to indulge in DIY projects at home to create unique solutions to solve problems around the house? Perhaps you're making a career as a carpenter, or use lathes and mitre saws as part of your job on a daily basis. Whatever you use power saws for, it's essential to know what you're looking for when the time comes to buy your first one, or replace an old unit.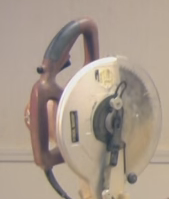 Firstly, make sure you recognise the difference between a manual and motorised mitre saw. As you might expect, the basic models tend to be manual, which means that they require a little more effort to use. On the other hand, the popularity of power tools now mean that motorised mitre saws are both easily to find and affordable, so there have been very few sales of manual variants in recent years. Generally, people go to the gym or exercise at home for a workout, whereas choose the easy option for their DIY projects!
You'll also hear mitre saws referred to as drop saws in the trade, due to their usefulness in making really fast and easy work of getting wood chopped to size and with the correct angles guaranteed.
Here's a quick video demonstrating cutting corners (in terms of angles, not taking shortcuts) with a mitre saw…
As you'll notice, 45 degree angles are the most popular choices, giving a great finish for corners, which can also be used in skirting boards for great results.